Why You Should Only Date Men With Money?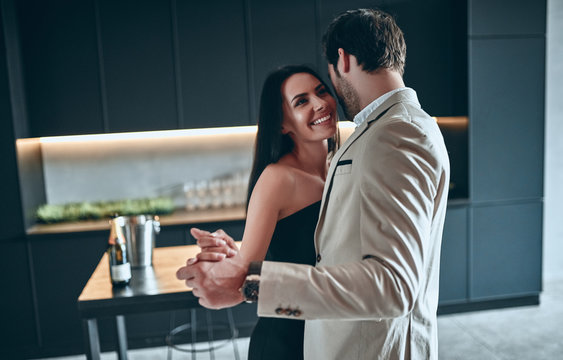 Now, most people out there say that you should never marry for money. Always marry for love. I hear this from both men and women. They say things like, you know, if we lived in a cardboard box we could still be the happiest. That is definitely not true. Did you know that one of the top reasons for divorce is due to financial stress? And not only do you have to go through that painful divorce that you probably can't even afford without money, your children will suffer as well. Children of divorce are more likely to live in poverty than children who aren't in divorce. Anyone who says money doesn't matter in a relationship either has a ton of it or has never been in a long term relationship.
According to a recent survey that went out, 35% of all respondents experiencing relationship stress said that money was the primary cause. Studies show that disagreements about other issues even such as sex, household chores, and how much time spent together, that doesn't predict breakups. But money definitely does. In another long term study where over 483 people were studied who lived together, couples were far more likely to break up when there were financial disagreements in the relationship as opposed to, of course, when there were no financial disagreements.
But with that said, I'm not proposing that you should ever be a gold digger. Go for a man who you're in love with, but don't be nave about the challenges you'll face if he is absolutely terrible with money. Try to get a handle on those issues before they become a much bigger problem rather than, of course, turning that blind eye to those issues and wake up one day in complete financial misery and a relationship that's completely fallen apart. What I'm encouraging you to do is to be smart and realistic about the impact that financials have on a relationship.
Women are equally responsible for a family's finances. Don't let him take your money. Especially when you're in need. Now, maybe he might be the breadwinner or you might be the breadwinner or you both have great income. Regardless, I feel strongly that it's important to understand each other's financial philosophy. So here are a few steps to help you with that.
1.Don't be afraid to talk about money.
Step number one, don't be terrified to talk about money. You've probably realized men, and, of course,women, we have egos and we sometimes don't like to talk about the challenges that we have in our own life. But if he has 250 thousand dollars in college debt and last week he bought a brand new Audi, then it is definitely appropriate to ask him how he plans on paying off his debt. Does he even have a plan? What are some things you can do as a couple to save money? These are the types of questions that are appropriate to talk about once you're further along in a relationship.
2.Watch his spending habits.
Step number two is watch out for the signs that he's terrible with money. If he has a gambling problem, that is a big f******problem. If he has crazy credit card debt, I mean credit card debt beyond 5 to 10 thousand dollars, that is a major problem, major red flag. If his lifestyle doesn't match his paycheck, big issue. For example, if he drives a BMW but he works at Starbucks, either he's a drug dealer or he's in crazy f******debt.
3.Find a guy who is financially savvy.
Step number three, find a guy who's financially savvy, not just a guy who is rich. I really don't care if you marry or date a rich guy. Because not all rich guys even stay rich anyways. Did you know that within 2 years of being retired, 78% of NFL players are either broke or in financial stress. Just because he has money right now doesn't mean he's gonna have money in the future. I would honestly rather you date a teacher who spends his money frugally and invests in his home and lives within his means than dating a stockbroker on Wall Street who blows it all on, you know, blow. Now, obviously we're all going to have our financial ups and downs in life and if you find the right person it's important to support them and nurture them towards success.